Are you sick of boring slot machine games? So many online slot machines fall into the trap of being boring and unoriginal, using copy and paste in-game bonuses, with some of these slot machines being carbon copy's of one another with a different face slapped on it. Well, there is some good news, there is a new player in the online gambling world, the Rockability Wolves online slot machine by Microgaming.
Bonus offers are eligible for new players and terms & conditions apply! 18yrs+ Only!
Play Microgaming Slots here! Rockabilly Wolves!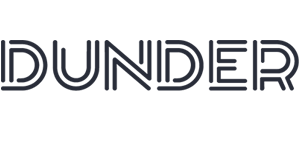 Huge Selection of Games
97,85% PayOut!
Unique Casino Adventure
Fast PayOuts
This slot machine isn't your grandma's slot machine, its fun, it's exciting, and it is sure to keep you playing for hours and hours on end. 
So what exactly is Microgaming's new hit Rockability Wolves like? Well, the game operates on a real cash basis, no playing for coins here when you win, you actually win cold hard cash. This new game features a five real, twenty playline slot, which means even more chances to win some big money. This game also has industry-leading graphics, a far cry from the hand crank, two-dimensional slot machines you will find in a physical casino. A good looking game is one of the top reasons that people will keep playing a slot machine, well that and of course winning. This Slot machine has all of the pieces to the puzzle that is needs to keep online gamblers entertained.
Good graphics are far from the only selling point of this state of the art online slot machine. This game offers some great bonus features to it like stacked wilds, respins, and free spins, helping the player win even more money. If you are lucky enough to hit a real with three stacked symbols, then the player will win the stacked wilds. After winning the stacked bonus, the hot tickets are sure to keep things spicy, this fiery hot bonus could potentially show up on the reel, winning the player free spins.
The hot ticket bonus is great, but it is far from one the only bonus that this slot machine offers. This game also includes another way to win free spins, through the use of a sticky wild on the third reel, which awards the user with a two times multiplier, after all, winning is fun, but winning twice as much as twice the amount of fun. It's a good thing that the two times multiplier isn't the end here if you manage to get the right combination of reels, the multiplier bonus could potentially be increased to up to six times. The great thing about all of these bonuses that this game feature is that many of them can be used in tandem with one another, making your big win that much bigger. 
Rockability Wolves by Microgaming Operators is the online slot machine game of the future, say goodbye to mediocre, and sometimes even downright sad graphics, say goodbye to low payouts with laughable bonuses. This game doesn't just look and play great, it's also backed by an industry leading company that has been in the business for years, Microgaming Operators know what they are doing, and with a company like that steering the ship, Rockability Wolves is going to be one of the most secure and reliable online slot machines on the market. Microgaming is also one of the most trustworthy online gambling companies on the market, and when you are putting your credit card on the internet that is one of the most important things out there, there are far too many people waiting to take advantage of unknowing players. Be prepared to download this amazing online slot machine, if you aren't then you are missing out on some wild bonuses and a great time.