I'm sure that figures like the famous number 7 or the lucky horseshoe are famous all around the world.
When you see them, they instantly remind you of the casino and the exciting experience it gives you.
They are all connected to some kind of luck, money, and happiness and there are so many more of them than you think.
So, what do these symbols of slot machines exactly mean? Do you truly know the meaning of the most famous casino figures? Let's find out!

All wins and bonuses paid in CASH with no restrictions
Deposit £10 get 80 Wager Free Spins
First deposit only. 50 Free Spins on the Book of Dead slot. Min deposit £10. Excl. new players in N.I. Each Free Spin valued at 10p. OJO's Rewards and Game Play policy applies.
Symbols of Slot Machines
Fruits
We all know the fruit machines like watermelon, cherries, orange, and lemons. But what do the symbols of Slot Machines exactly mean?
Well, at the beginning of the 20th century, slot machines were strictly forbidden. Or at least the ones who were working with cash.
That's why the slot reels started to show fruit symbols. And each time you get 3 of the same fruits, you get bubblegum with the same flavor.
So, instead of cash, your reward is a candy. Since then, the cash slot machines were legalized again but the fruit symbols stayed because they were so unusual and fun.
The Famous Number 7
This one isn't that hard to guess. In many religions and in numerology as well, 7 as a number means prosperity, intuition, and luck.
It's supposed to bring you luck. That's why in the jackpot machines the win known as '777' is a pretty big win and everyone waits for those numbers to collide together.
This number is a symbol of luck.
Horseshoe
This is a pretty simple symbol. In many cultures, it means good luck and prosperity.
Even in ancient times and in our ancestors' time when they had actual horses in their yards, they hanged the horseshoe above their entrance door so that the home can be lucky and happy.
There are also many casino places that carry this name just because they believe in the luck of this symbol.
Rabbit Foot And the Four-leaved Clover
The clover is connected to St. Patrick's day, which is supposed to bring lots of luck and money to the man that got it.
Even if someone finds a clover somewhere, it's considered as happiness.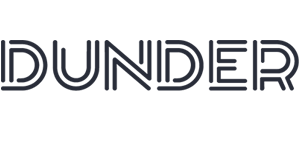 100% up to £100 + 100 Spins in Bonus
Valid on first deposit only. Wagering on reload bonus: 60x. Wagering on bonus spins: 30x. Wagering must be completed within 30 days. Max bonus bet £5. Bonus is valid for a total of 21 days. Game weighting and standard bonus terms apply.
The rabbit foot, on the other hand, means a sign of fertility and good fortune, especially in the gambling world (but also in cultures like China, Africa, and South America).
Many of the gamblers even wear these two as lucky charms in hope to get big wins and guess what? Those charms work very often!
The Card Suits
The card suits are pretty much a big deal in any casino because, without them, the poker wouldn't be what they are today.
But, the card suits hanged on a wall or placed as a drawing doesn't have much symbolism, in terms of winning or the slot machines.
They only represent the four seasons (spring, summer, autumn, and winter) and the four elements (water, fire, earth, and wind).
But mainly, they're just a leading symbol in the casino industry and it represents just that; the poker game.
The WILD Symbol
This one depends entirely on the type of machine and game that you're playing.
In some slots, it's only there to fulfill a missing place but on others, oh man… It can mean the biggest win of the game.
That's why you need to stay informed on what you're playing.
Even though these symbols are often looked upon adn called nonsense just because they're superstitious, they actually work.
They just need you to trust them and have faith in your heart, with no doubt.
bitcoin-as-payment-method-at-uk-online-casinos