When considering to apply for the remote gaming license, many things are coming up to your mind. There are a lot of issues about this subject, so one must need to approach them comprehensively. That is the only way to thoroughly see every angle and make the right decision.
Casinos with Malta License!
Bonus offers are eligible for new players and terms & conditions apply! 18yrs+ Only!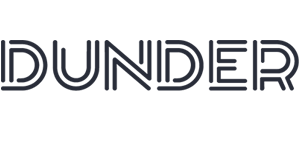 100% up to £100 + 100 Spins in Bonus
Valid on first deposit only. Wagering on reload bonus: 60x. Wagering on bonus spins: 30x. Wagering must be completed within 30 days. Max bonus bet £5. Bonus is valid for a total of 21 days. Game weighting and standard bonus terms apply.
10% CASHBACK on losses #AD
When making a decision like that, you need to consider numerous factors in order to enter this process. You have to pay attention to the regulatory authority reputation as well as the credibility of the license. You must acknowledge the license as legally tested and confirmed and check its credibility, as well as check the fees for the licensing process.
Malta – Touristic And Gaming Paradise
Analyzing the factors we mentioned above, we can see that those are the topmost considerations of the Malta Gaming Authority. Malta Gaming Authority continuously endeavors to keep its reputation as a firm and powerful regulator in the gaming sector. Placing a gaming company in Malta is very attractive for many reasons. The first reason is – Malta is a member of the EU which is using Euro as its official currency, and so it is a location applicable for those who are coming from other countries, members, of the EU. Malta is also well-known for its diversity and the work staff on this island is mostly multilingual and with high professional ethics. This island country is positioned in the Mediterranean Sea, so everyone can enjoy a pleasant climate.
You Want To Apply For License? – Learn How
So, you've decided to give it a try and start your gaming business in Malta. But what do you need in order to get a license? The Malta Gaming Authority has made all the necessary procedures available for you through its Licensee Relationship Management System.
Anyone who wants to apply for a license is welcome to do it. It is very simple – just log in to the Licensee Relationship Management System and follow the steps that lead you throughout the procedure. The LRMS dashboard will give you the opportunity to see your request status in real-time and provide you transparency and effectiveness.
When you finally submit your application, the Authority will verify settlement of payment through their Financial Directorate. Once the payment is verified, it will be forwarded to the Regulatory Directorate. Their aim is to start your application review. The review is needed for approving and issuing of your Gaming Licence.
A Fast Evolution Of The Gaming Industry
The internet gaming, especially online casinos had experienced a major development and popularity all over the world.  It is so popular that within recent years the online gaming success has not decreased a bit. Though traditional casinos still have their place in the gaming and entertainment industry, technological development is slowly but surely changing power relations. The expansion of the internet provided the online casino and gaming industry a groundbreaking level of popularity. The far-flung usage of Wi-Fi and 3G and 4G connections, along with the rising of the smartphone, has made a complete revolution in this industry.
However, the rising of the gaming industry has also raised new questions referred to regulators and law-makers.
Since gaming is an extremely dynamic and evolving industry, there were some issues that needed to be solved in time. In the first place, the regulators must be capable to keep and to monitor the adaptability, agility, and flexibility of their operations. Malta adopted the Lotteries and Other Games Act during 2001.  The specific purpose of fulfilling the regulatory needs this relatively new gaming environment was to build up the establishment framework in a way it could be tailored for the very precise problems within the online gaming industry. Since we are living in a digital age now, you can lean on to reliable and credible licensing such one offered by Malta Gaming Authority, and then you truly believe – you really might get lucky.
Casino Top Lists