Quickspin has released a new game for its customers to enjoy. Named Home of the Mountain King, the online game is inspired by Edvard Grieg's In The Hall of the Mountain King. Furthermore, there are quite a few innovative features that have been announced for players to enjoy. These features include the likes of free spins, multiplier upgrades, stacked and whirling wilds, and much more. It's also been noted that the game will be partially inspired by music, as the game's intensity is very much driven by the rhythm of it's audio.
Bonus offers are eligible for new players and terms & conditions apply! 18yrs+ Only!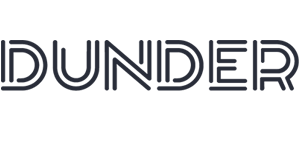 Huge Selection of Games
97,85% PayOut!
Unique Casino Adventure
Fast PayOuts
While the online game is still under development, there have been a few different features and aspects that have been spoken about in detail by Quickspin. While some have been partially inspired by what's seen in other games, The Hall of the Mountain King is set to add a few innovative twists to keep players interested and engaged.
Multiplier Meter
Every player will have a multiplier meter that has a considerable effect anytime a player wins a spin. As such, they can be due to a large number of winnings thanks to the meter. This is something that will be affected significantly during gameplay, with one of the more innovative aspects being a Free Spins Bonus, as this can help to upgrade the Multiplier on several occasions. There's set to be five different symbols for the meter, which can affect how much a player gets once the spin has been played.
On top of this, there's the Stacked Wilds feature, which can be quite significant. This is especially true when combined with the Multiplier Meter, as Hall of the Mountain King players will be able to stack their winnings throughout a game. As such, this has been touted as quite an integral part of the game and something that many potential players should be interested in, especially when they're reaping the rewards.
Free Spins Bonus
Quickspin has also announced that there will be a Free Spins Bonus for many players, once certain criteria are met. Chief among these is that players will have to earn 3 Scatter Symbols. This is something that shouldn't be too difficult for many. The company has announced that there will be three stages to the Free Spins Bonus game:
Replacing low value symbols with high value ones;
Collecting Whirling Winds, which act as upgrades, and;
A wind-down period for these Whirling Winds, which lasts for three intense spins.
The Troll King will also play a significant role in this, as he can be a major force in the development or activation of an upgrade. This is chiefly because he will break a section of a player's upgrade meter, which is typically in the form of a block. This will activate an upgrade anytime a player completes stage one or two. Quickspin also noted that, should the bottom of the meter be broken, all the multipliers in that meter will be activated.
While there's been a significant amount of interest generated by the game, it's currently unavailable as it's still under development. However, many have noted that Hall of the Mountain King has been going through its development cycle for quite some time. As such, players looking to try out the game shouldn't have to wait much longer before they can play.
It should also be noted, however, that some of the features that have been announced may change somewhat before it's released. The general framework of the features, as well as overall rules, have been somewhat concrete over recent weeks. As such, Hall of the Mountain King shouldn't change too much between now and its release.